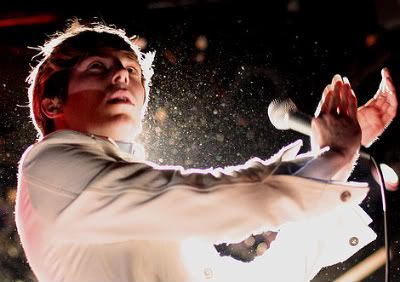 I first saw Young Love (aka Dan Keyes) two years ago @ the Hiro Ballroom on New Years Eve. Having never listened to his music before, I wasn't sure what to expect. Well, lets just say by the end of the first song, me and the rest the crowd were pretty much blown away.
The guy is an all around talent, who's sound combines danceable rock beats, infectious pop grooves and healthy dose of 80's synth (perfect for bone shaking) Since then, he's been working on his second record
"One of Us"
, set to be released on April 28th.
He's also at the tail end of his
April residency at Webster Hall
. Be sure to check em out this Friday if you can.
Find A New Way - Young Love
Too Young to Fight It - Young Love