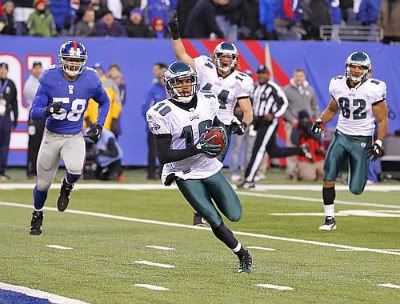 *Big L: "Wow. Un-effing Believable. Disgusting"
*J Ford : "Everyone knows, do NOT kick it to Jackson. Cut that f*cking punter"
*SDSG: 4 touchdowns in 8 minutes? "Just sickening"
*T Coughlin: "I've never been around anything like this in my life."
*P Bogle (Philly Fan): Hows that grab ya?
*A Bogle :(Philly Fan) Eat a D*ck! / Blog about that sh*t!
----