The July 4th weekend has to be our hands down favorite of the year (or way way up). SDSG kicked things off Thursday evening by spending some quality time with the Moms, taking in a terrific seafood dinner & getting a little rest before for the insanity that awaited.
July 3rd was a flat out homerun. Kudos to the fellas @ 89 Kenilworth for their continued hospitality year after year. With the party's attendee slimmed down - this years edition definitely had a great mix of All-Stars contributing to the celebration. Personal highlight: DJ MastaNugz pumping MJ's Human Nature > Born in the USA for the FANS during the firework display. (they loved it!)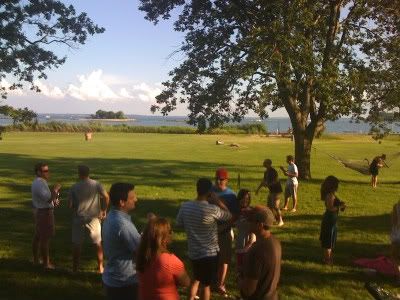 Woke up around noon on Americas B-Day & headed straight to our buddies boat in Westport. No less than an hour later we were cruising on the LI Sound with a ridiculous amount of food & booze, STUNNIES in tow & GREAT attitudes taboot. You can tell from the pictures below, this day was one for the books. Getting back on land, I really don't remember much. Two days of beating myself both physically &
emotionally
will do that to ya. Ooof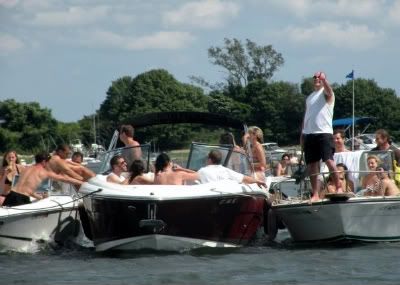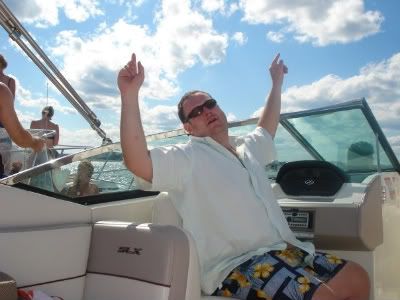 Sunday July 5th. JUST TATTERED. Most of the day spent kickin it poolside with a bazillion + 1 kids running / jumping around. Ugh. We closed things out @ the Crabshell, enjoying some $$ chowder & a few cold Corona's. All in all - this July 4th weekend earned its place amongst the best of em. Well done people!